Using Lesson Plans
With every major article in Scope, you'll find a custom lesson plan to help you kickstart your planning. Find them in the Lesson Plan tab of most articles.

Think of these lesson plans almost like recipes – you'll see the different skills the article targets, a list of teaching tools that are ready for you to use, and a guide you can follow for pre-reading activities, critical thinking questions that get at important ELA key skills, and culminating activities to reinforce learning.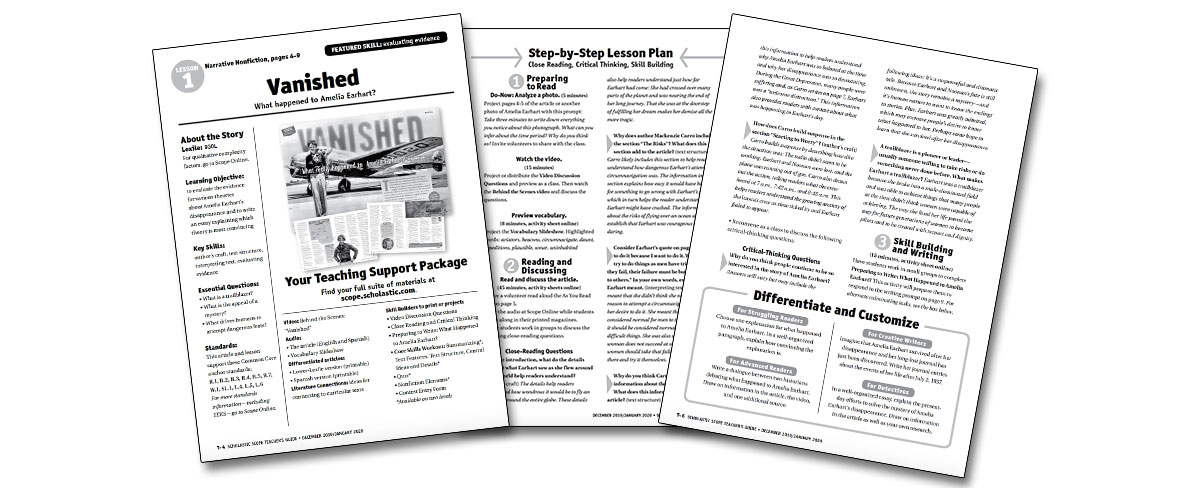 You can take the lesson plans and follow them as-is, or pull out and customize whatever you need to work for your classroom. Many teachers find that our lesson plans are great guiding resource to share with substitute teachers.
We know that no two students learn the same way, so we also offer differentiation and customization tips at the end of all of our lesson plans. This is where you'll find alternate activities for small groups, ELL students, striving readers, and advanced students.

And if you're looking to go one step beyond the lesson plans, keep an eye out for our Scope Ideabook.  This is where you'll find curated list of learning extensions – including videos, slideshows, articles, and immersive experiences – that are sure to engage your students and keep the learning going.