Powerful Differentiation Tools
Support all your learners with Scope's many differentiation tools—from leveled-texts to audio read-alouds and lots more. Watch this video for a quick overview of these tools, and scroll down to learn more.
Use These 6 Differentiation Tools:
1. Leveled Texts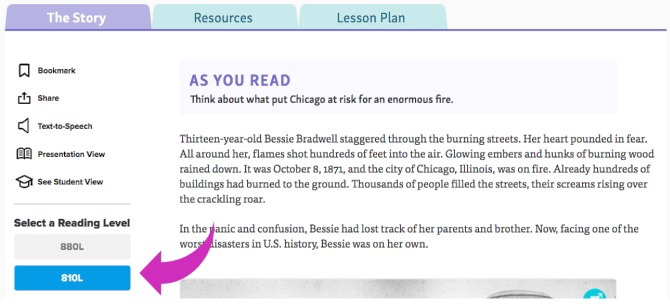 Every narrative nonfiction feature is available on two levels. The lower-Lexile version can be found on the left side of the story page. 
2. Scaffolded Skill-Building Activities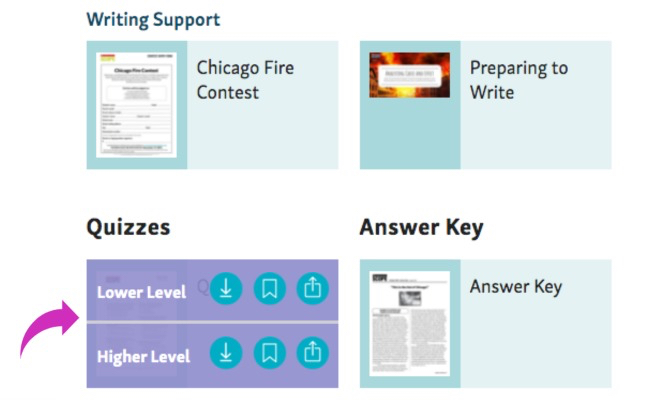 Many of Scope's activities come on two levels: one with more scaffolding and one with less. Quizzes, summarizing, text evidence, central ideas, and text structure activities all come on two levels with each issue.
3. Audio Read-Alouds

There are two audio tools: (1) Text-to-Speech, which highlights each word on-screen as it is read—ideal for striving readers and Multilingual Learners, and (2) authors reading their stories to your students—ideal for modeling fluency and expression.
4. Spanish-Language Version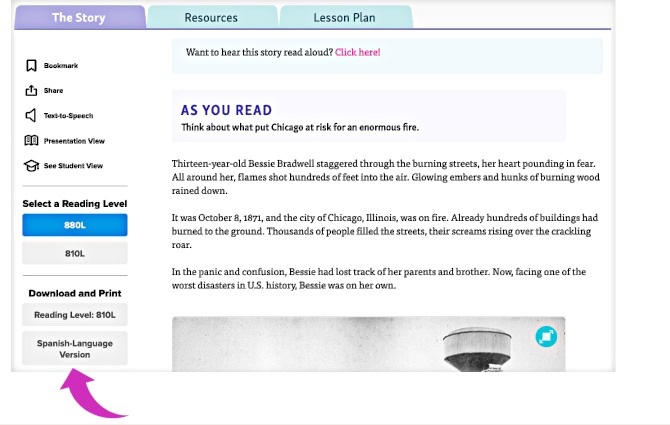 Each narrative nonfiction feature is available in Spanish.
5. Vocabulary Slideshows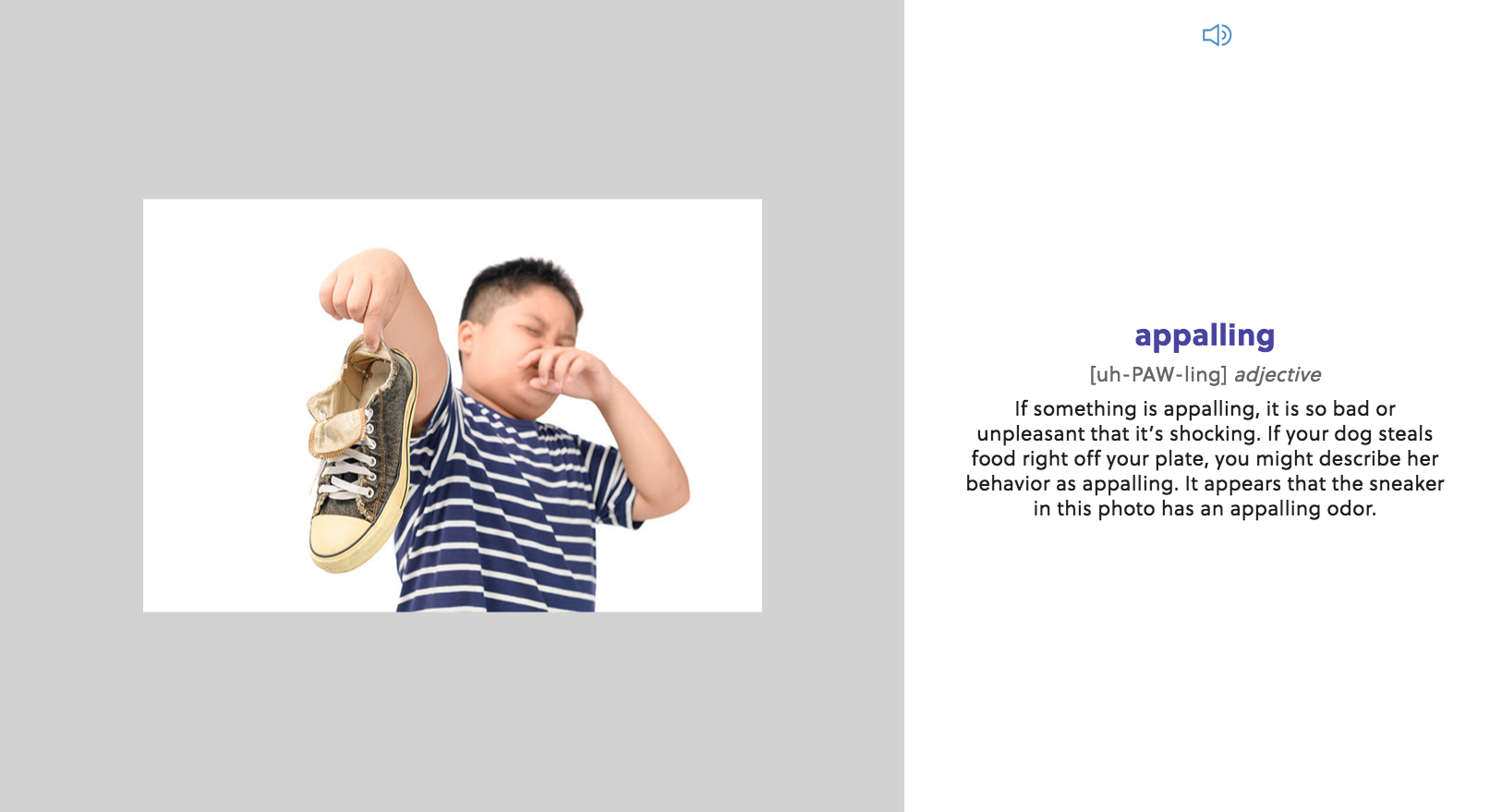 In our vocabulary slideshows (found in the Resources tab), words are pronounced, defined, and accompanied by a photograph or video clip. Each issue comes with at least one vocabulary slideshow. 
6. Choice Boards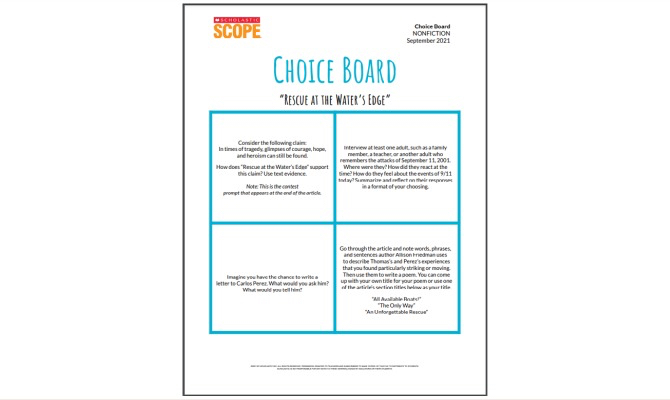 In addition to the writing prompts at the end of many stories, we also provide Choice Boards, which offer alternative culminating tasks for students to choose from around a single Scope story. A Choice Board can be found in the Resources tab of several stories each issue.